Champion Sports Performance Is Hiring!
Champion Sports Performance is looking to hire the right person to join our team, helping to Build Champions by coaching attributes of Character, Strength, Speed, Grit, Growth Mindset, and Athleticism.
Our programs have been growing, our training programs have been evolving, and it is time to add another outstanding coach as a member of our team!
We are not a "typical" gym. That means we are not looking for "typical" people, trainers or coaches. We are looking for someone unique. We aren't going to just accept anyone.
Our purpose is to Build Champions. We want to impact the lives of the people who train with us in powerful ways, both in terms of their athletic attributes as well as their character. We are on a mission to create and support Champions, and we need a unique, incredible team to do that.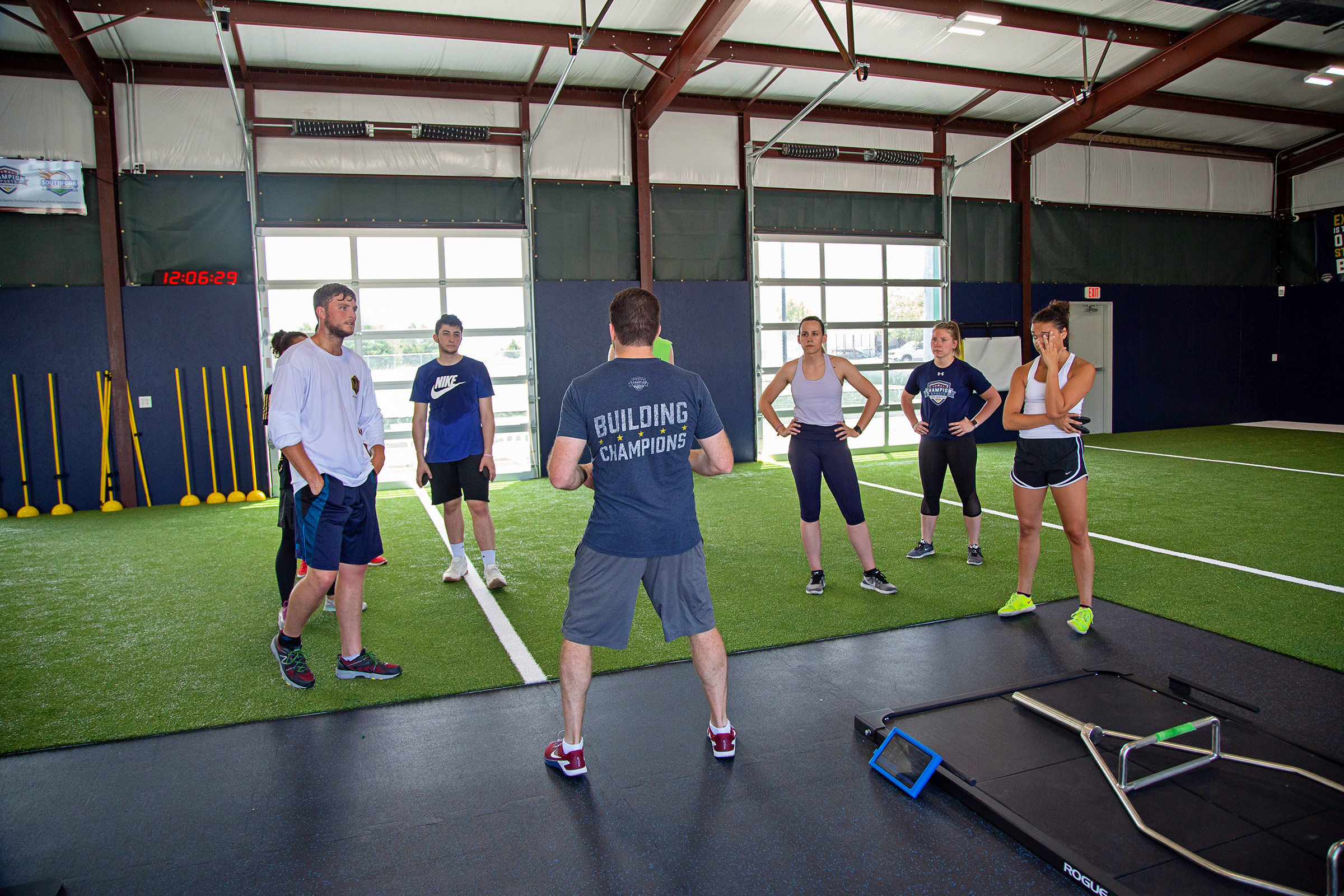 You think you would be a great fit and have a strong desire to impact people's lives through our programs.
The following Characteristics describe someone who may be a good fit for our team:
You live and work with integrity at all times
You have an unquenchable desire to help people discover & reach their potential
You are excited about working with young athletes (ages 8 through Middle School, High School) in particular, as well as College & Professional Athletes and Adults
You have a positive attitude, growth mindset and great energy
You pay close attention to detail
You believe that when something is done, it must be done right
You bring energy, humility, and humor to your coaching
You are customer service focused
You are a self-motivated person who will excel in an entrepreneurial environment
You know how to have fun while remaining focused on goals and objectives
You thrive both working independently and working within a Team
You can follow instructions precisely and are receptive to constructive feedback
You are great at forming connections with people
You are comfortable and confident communicating with large and small groups
You understand human development
You believe in Long Term Athletic Development and the philosophy of pursuing continual improvement over time
You are available to consistently coach between the hours of 5pm-9pm on Weekdays during the School Year (summer hours will shift), with possible morning and weekend availability
We know that's quite a list. But frankly, those are the non-negotiables for becoming a member of our Team! As we mentioned above, we aren't a "typical" gym or company. As a small, nimble, entrepreneurial company we're looking for a Team member who has a strong desire to constantly improve, is creative, and can be flexible with work requirements and responsibilities.
Experience & Requirements
In terms of experience, we are looking for someone who has strong customer service skills, has had "people-facing" jobs before, and displays a genuine passion for the success of our clients. An ideal candidate will have experience coaching athletes ages 8-18.
While specific certifications or degrees are not a requirement, we would prefer Coaches who are IYCA or NSPA certified. If you don't have those certifications, that's not a deal-breaker. We just need you to be awesome, fit the characteristic descriptions above, and be willing to learn and grow. We can help with the specific education and guide you regarding certifications as you grow into the role.
SafeSport and Positive Coaching Alliance training is also a plus.
Personal training certification, Coaching certification, relevant degree, or at least 1 year coaching experience
Neat, clean appearance. Prompt & efficient, loyal, honest, and dependable
Excellent interpersonal and communication skills are required, including written & verbal communication etiquette and customer service
Ability to coach in a team atmosphere and motivate clients
A desire to make a lasting impact and change lives
The ability to consistently create positive, memorable, "wow" experiences in the lives of our clients
Passionate and willing to learn
Excited about the opportunity to make the time that clients are with Champion Sports Performance the best and most rewarding part of their day
Coaching: Conduct small group and large group coaching sessions and assessments as assigned by the Head Coach
Programming: Apply our training programming for each group and athlete, and contribute ideas to enhance it
Retention & Reactivation: Responsible for knowing and implementing protocols pertaining to client retention & reactivation (outreach & relationship nurturing)
Sales: Must be able to follow the processes for attracting, welcoming, and converting prospects to engage them in one of our programs
Marketing: Must be willing to participate in various program marketing initiatives (such as sharing Social Media content, distributing flyers, outreach initiatives, etc.) to help drive program enrollment
Part-Time Position (Evenings, some Early Mornings, and some Weekends Required)
Hourly Wage Base with occasional opportunities for commission-based incentives
Flexible Vacation/Time Off Scheduling
Company provided Uniforms, continuing education, and in-services
We are looking to hire the RIGHT person relatively quickly. If this position sounds like the PERFECT FIT for you, and you sound like the PERFECT FIT for the position, then simply fill out the form below to get started.
Please remember, we are not a typical corporate business offering a typical corporate job. We are an entrepreneurial small business and want a passionate, fun, energetic team. This is not a clock-in, clock-out job where just showing up is enough. Champion Sports Performance is important to us, and delivering outstanding experiences and results for our clients is imperative.
We want to find a person who takes real interest in doing great work and contributing to the success of our clients and the success of the business.
Please fill out the form below to be considered for an interview.